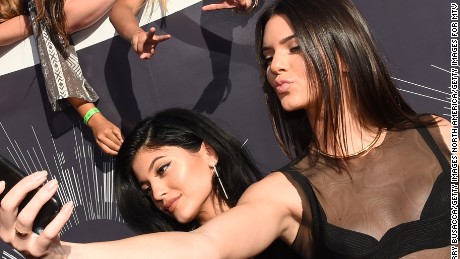 (CNN)From 3D paintings to virtual reality, technology has changed the art world forever. But while our eyes were focused on some of the flashier creations technology has facilitated, the real change may be coming from an unexpected corner.
See Cao Fei's remarkable RMB City at PS1 MoMA. It is part of survey exhibition devoted to her work. @cao_fei @klausbiesenbach @momaps1
If you see only one thing in New York this week, make it #CindySherman @metro_pictures moving and drop dead gorgeous!
Art, travel, beaches.
Claude Cahun. She was doing selfies and playing with identity and gender roles 80-90 years ago!
#whatpeopledoformoney #lostandfound John Arnold has created an 'Imbissy' for @manifestabiennial #manifesta11 uniting street snack stands with revised archival menus from Swiss state dinners #thepublicbody #publicservice #newdemocracy #streetmeetstate #JohnArnold #Imbissy #kinghit #asthepeoplecomeandgo #historyrepeats #onwhatremains #newmeetingpoints #problemswiththerevolution #compendiumofeverydaydelusions
On my feed I have a quote from Susan Sontag: "Today everything exists to end in a photograph."
When I first logged on to Instagram it reminded me why I love images.
Images matter. They connect people, stories and places. Instagram in the art world is an invitation to think outside your own square. It can be a really effective research tool for gathering a breadth of information about projects from all over the world and it offers insight into the ideas of our times.
Hashtags are a terrific way of siphoning information on an artists activities and are helpful when thinking about movements in art and society more broadly.
Leigh Bowery.
Picabia forever. #hauserandwirth #artbasel
Subjective, impermanent, nomad.
I would immediately think of Andy Warhol. How fascinating would it be to follow him? Although, that may be way too obvious.
The Belgian conceptual artist Marcel Broodthaers, whose work was informed by poetry, cinema and institutional critique could have done something daring and humorous.
#PaulSimonRichards 'L*a*b' 2016 two channel video @thisisarcade #London
Nothing Personal.
What does the art world mean to Instagram?
Caravaggio.
Martin Soto Climent's 'Desire', 2009 will be featured in his Retrospectiva opening next Saturday the 11th at Lulu. Please join us if you're in town! #martinsotocliment #luludf #mexicocity
Art, art and art.
Heightened visibility, which is, in the current economy of visibility, contemporary art's most significant critical currency (often mistakenly assuming that the more you are seen, the more important you must be.)
That said, what interests me about using such an admittedly diluted form of critical currency is the possibility of creating something much more pointed within it: if not criticality, then a near equivalent generated by the endorsement that comes from selection, context and continuity (which are some of contemporary art's most trusted critical tools.)
That people think they are "seeing" a show without physically going to look at the works in person, which I find troubling.
Lee Lozano.
@alexdacorte #freemoney @friezeartfair
Art, food, and baby Gigi (my 9 month old baby.)
Access to art that one could not see with their own eyes.
Louise Bourgeois.
Josh Kline @joshklinejoshkline
I don't think it is necessarily the best platform to actually see art, but I think it is a great way to dive into what's behind the art. I love artist's profiles because it gives a "backstage" approach to their practice, in a "Being John Malkovich" kind of way.
However, let's say it: it is the most efficient tool for self-promotion, to the risky point where people perform their life and perform success on Instagram. There is something unhealthy about it, which is epitomized by the very notion of FOMO (fear of missing out) and by the "super-velocity" with which we consume art, according to David Joselit.
See as much as you can, post as much as you can, and if you can't, feel bad about it.
On another note, it is still quite disturbing to have people tell you they loved your exhibition that they saw on Instagram.
I wish Gino de Dominicis was on Instagram, and I wish Andy Warhol was on Snapchat.
#SummerInTheCity #LukasDuwenhgger Sunday Afternoon, 2002 (detail) @artistsspace
Analogue in Digital Clothing.
Unprecedented visual and technological addiction.
Alighiero e Boetti.
Slavoj Zizek by Goshka Macuga #slavojzizek #goshkamacuga
Funny, boring, supercalifragilisticexpialidocious.
Providing a dialogue between Kanye West and Richard Prince about the status of art.
On Kawara.
Jaime Higa, Boys on film IV, 1988 @miguelopez1
Art, kids, curiosities.
More pictures.
Read more: http://www.cnn.com/2016/06/23/arts/12-art-curators-to-follow-on-instagram/index.html