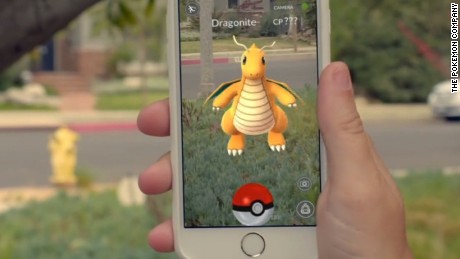 (CNN)Y'all, Pokemon Go has been out for just over a week and it has already inspired enough craziness and hot takes to last us until the end of time. If we wrote about every single funny tweet or poor sap who fell in a lake while trying to catch a Rattata (not worth it), we would never sleep.
To save you some time, here are some of the best, worst and weirdest things that have come out of the Pokemon craze. Surely, even more will come.
First of all, a guy just quit his job to catch 'em all
While the pull to slack off is strong, most people would agree the benefits of being employed outweigh the benefits of being a Pokemon master, but
New Zealand's Tom Currie respectfully disagrees
. He WAS a barista and bartender, but now he's quit all of that noise to travel around and try to catch all 250 Pokemon. Heaven help him if the game ever expands their Pokedex. He'll be searching for the rest of his life.
Bae and I #pokemon #lost #pokegay #rapidash #pokemongo #fun #friends #winter #famous #pokemonart #gottacatchemall #pokemontrainer #PokemonMaster #pokemoncollector #pokemony #travel #pokemonred #life #adventure #newzealand #tomblebee
Animal shelters are making adorable proposals
A shelter in Muncie, Indiana, has made an offer that animal lovers could never refuse. Pokemon trainers are encouraged to add some purpose to their PokeRamblings by stopping by and walking a shelter dog.
This obviously did NOT happen. Neither did similarly horrible events documented on the site, including "ISIS is taking responsibility for Pokemon Go's Login Problems" and "Man sues Pokemon Go company for 500 million after being hit by car!"
Listen, the world is already gaga for Pokemon as it is. No need to make it any weirder.
Read more: http://www.cnn.com/2016/07/18/health/the-best-and-worst-pokemon-go-stories-trnd/index.html