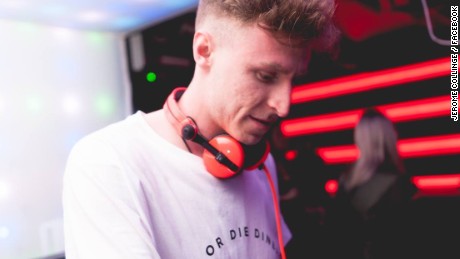 (CNN)A British DJ used his love for Eminem as inspiration for a funny note to a customer service department.
Jay Whalley messaged online clothing site ASOS to ask about a blazer he'd ordered — but he did it in the style of rapper Eminem's hit single "Stan."
"I didn't want to become a typical complaining customer, especially when they have always been on point with returns," Whalley told CNN.
"People are too quick to complain when something doesn't go to plan. But the bottom line is that it was only a blazer going missing … it's not the end of the world when your clothing doesn't arrive."
Whalley's message about the French Connection blazer received a response just as creative as his message.
An ASOS customer service agent named Rianna — oddly close to the name of the singer Rihanna —
replied to the Facebook post
just minutes later in the same "Stan"-inspired fashion.
Yo' Jay, what's happenin?
Soz to hear you haven't received your return,
Hope it's not not giving you heartburn,
If you pop us a PM,
we'll get to the bottom of this mayhem,
Include your order number, date of birth and email address,
We'll get this sorted, no stress. Bless
Yeah marketplace is going smooth,
Hope you're enjoying our fire in the booth,
Hope Charlie Sloth promotes this,
That would be pure bliss,
Our site is back up n' running,
Was more anticipated than Jesus' second coming,
Look forward to hearing from you soon Jay
You'll always be our number 1 Bae
Peace out, ASOS Rianna
The unique verbal exchange prompted a lot of attention.
"My Facebook has gone crazy with notifications and random Eminem fans around the world have been messaging about how they enjoyed the post," Whalley said.
Whalley's ingenious note goes beyond customer service etiquette.
"Gratitude and creativity is the way forward no matter how small the matter is. I was mindful that there would be another person on the other end and that you should treat others how you wish to be treated," he said. "Being a better customer will get you better customer service!"
Read more: http://www.cnn.com/2016/07/28/world/asos-eminem-note-irpt/index.html